Post by coachd on Nov 8, 2016 10:55:40 GMT -5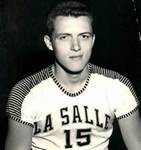 Coach, is this in reference to his taxes or his Russian ties or his diploma mill?
Yahoo! News: U.S. Intelligence Officials Are Examining Ties Between Trump Advisor And Kremlin. Ties between Trump advisor Carter Page and the Kremlin are being "actively monitored and investigated" by U.S. intelligence officials, Yahoo! News reported. Sources told Yahoo! News that senior members of Congress have discussed Page in relation to Russia's suspected attempts to influence U.S. elections. From the September 23 article:

U.S. intelligence officials are seeking to determine whether an American businessman identified by Donald Trump as one of his foreign policy advisers has opened up private communications with senior Russian officials — including talks about the possible lifting of economic sanctions if the Republican nominee becomes president, according to multiple sources who have been briefed on the issue.

The activities of Trump adviser Carter Page, who has extensive business interests in Russia, have been discussed with senior members of Congress during recent briefings about suspected efforts by Moscow to influence the presidential election, the sources said. After one of those briefings, Senate minority leader Harry Reid wrote FBI Director James Comey, citing reports of meetings between a Trump adviser (a reference to Page) and "high ranking sanctioned individuals" in Moscow over the summer as evidence of "significant and disturbing ties" between the Trump campaign and the Kremlin that needed to be investigated by the bureau.

Some of those briefed were "taken aback" when they learned about Page's contacts in Moscow, viewing them as a possible back channel to the Russians that could undercut U.S. foreign policy, said a congressional source familiar with the briefings but who asked for anonymity due to the sensitivity of the subject. The source added that U.S. officials in the briefings indicated that intelligence reports about the adviser's talks with senior Russian officials close to President Vladimir Putin were being "actively monitored and investigated."
Yahoo! News, 9/23/16
This is my last political post for the season. Since you asked here is my response.
Donald Trump has never been charged with a crime nor does he know Putin. Hillary Clinton was responsible for the failed "Russian reset" and for selling of uranium to Russia (NY Times verified this in April 2015).
Trump's successes and failures are as a private business man in two of the toughest industries (real estate and legal gambling). He also employs thousands of Americans and has helped re-build NYC. He built up AC in the 90's and would still be there if local politicians had followed his lead. Instead they put the AC convention center away from the boardwalk. Not to mention corruption by the politicians.
Hillary's successes and failures are as a politician and have cost American lives and billions of our tax dollars. Unfortunately HRC's failures far outweigh any success she has had. The Russian reset, the illegal sale of uranium to Russia, the Iranian money deal for hostages, the pay-for-play involving the Clinton Foundation that Hillary swore under oath she would not do, the Benghazi security failures; failure to send military to stop the attack and then the lies to American people and families about an Internet video (most of Libya has sporadic Internet if any at all). Why did Hillary have a private server set up? Was it to avoid FOIA requests and hide the Clinton Foundation pay to play scheme? You know it. This isn't going to fade away either even though the drive-by media has made it sound like a non-issue. The FBI agents and others in the intelligence community are non-partisan and will continue to pursue justice. Congress will be investigating this further as well. As Trump stated during one of the debates... "she has experience but it is all bad experience."
The best thing about Trump is that he cannot be bought by others. Hillary on the other hand is owned by George Soros and Big Wall Street Banks. And she has sold our government resources and access to the highest bidder. Anthony Weiner and Hillary's maid had access to our national security information due to Hillary's negligence. Who do you trust with our national security secrets?
Watch the documentary "Clinton Cash" and you will understand why so many people do not trust her. Everything has been verified in the documentary... much to the demise of the liberal media.
Trump cares about people. He built the ice skating rink under-budget and ahead of schedule with his own money (the city of New York wasted many years and millions of tax dollars). He built luxury apartments in NYC where others were afraid to renovate or build. He brought in high-end retailers and saved areas of the city from demise. When Trump owned the casinos his employees had full healthcare and benefits. He paid his contractors a fair wage also but he didn't let them rip him off for sub-standard work. His properties are always kept clean and well maintained. And like any business owner he took advantage of the tax laws. He even said if Hillary was so upset about the tax code she could have done something about it when she was a senator.